In the wake of the current global coronavirus crisis, the president in an attempt to contain the situation has given a number of directives to be followed by Ghanaians. One of such directives that was given by the President was limiting the number of people to participate in funerals to 100.
Former General Secretary of the New Patriotic Party, Kwadwo Owusu Afriyie popularly known as Sir John sadly passed on after contracting the novel coronavirus. Just as the Ghanaian culture suggests, a one week celebration event was organized in memory of the demised politician.
However, during the event, one thing seemed very clear. The directives given by the President was totally flouted as the number of people who convened were in excess of 100 people.
Video streamed live on Kofi TV saw almost 500 people at the funeral grounds observing the day. This act has been condemned by most Ghanaians who feel that the family has disrespected the orders of the Commander in chief of the Ghana Armed forces President Nana Addo Dankwa Akufo Addo.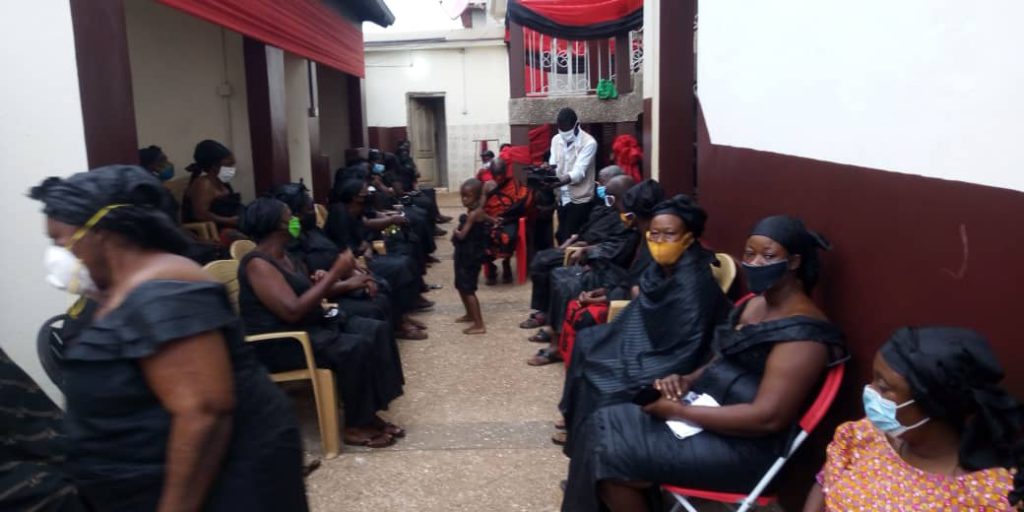 They have been flagged for punishment or in order way beg the president for flouting his orders.