This is John Mahama.
The outgoing President of Ghana.
In a letter signed by the former Chief of Staff, Julius Debrah on 19th December 2016, Mahama informed the new government he wanted to keep the Presidential residence as his retirement home, and made a request for some adjoining properties to be given to him as his office.
President Mahama's request to keep the bungalow, contrary to the approved recommendations set by the Prof. Dora Francisca Edu- Buandoh committee on Emoluments and Conditions of Service for Article 71 office holders created a public uproar, with many Ghanaians accusing the President of blatantly trying to acquire more than what has been approved for him by the state.
On Wednesday, January 11, 2016, the former president has officially written to President Nana Addo Dankwa AKufo-Dankwa to withdraw his request to keep his official residence as his retirement home.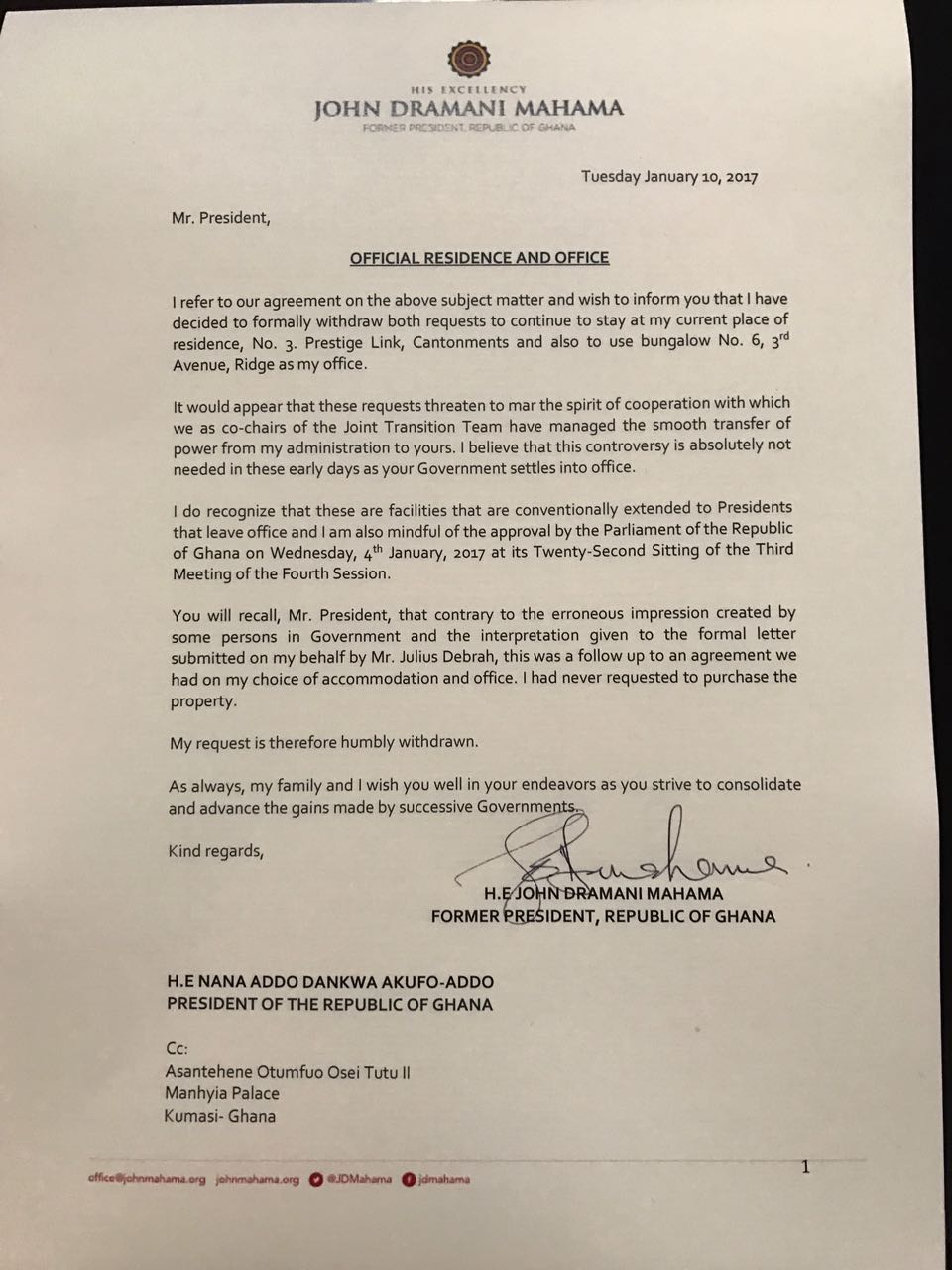 The former Minister of Foreign Affairs Mrs. Hanna Tetteh tweeted the letter with the caption "that ends the matter."
That ends the matter. pic.twitter.com/6T6KBwdtpV

— Hanna Tetteh (@HannaTetteh) January 11, 2017
Get notified when stories like this are published