This is Martha Bissah
In 2014, she won Ghana's first Olympic gold in the 800 metres at the Youth Olympics in Nanjing, China.
She however decided not to contest in the name of Ghana anymore after controversy over some monies to be given her.
She's, however, doing marvellous out there and just swept 4 Gold Medals and also earned the most outstanding athlete at the MEAC indoor championships at Landover, Md.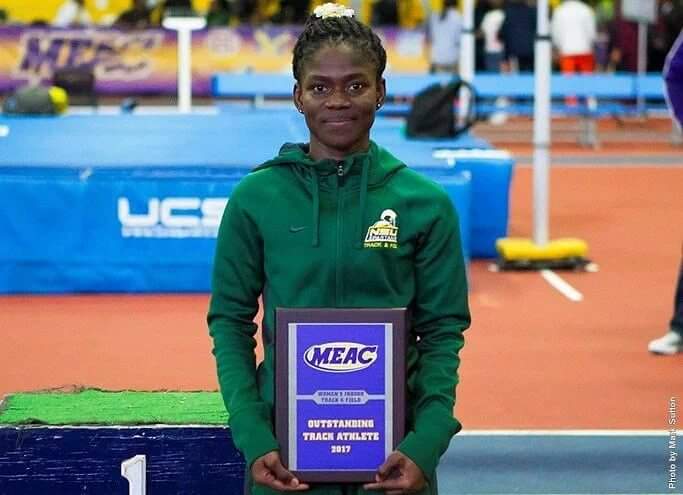 We say congratulations.
---
Get notified when stories like this are published