Paa Kwesi Nduom  (born February 15, 1953) is a business consultant and politician.
Many people know him as the Progressive People's Party's aspiring candidate for president, or the Convention People's Party's presidential candidate in the 2008 elections.
Aside from politics, Dr. Nduom is a reputable entrepreneur with a diverse portfolio of businesses and social welfare enterprises primarily in Ghana, West Africa and the United States.
Here are 12 Ghanaian businesses you probably didn't know are owned by Ghana's favorite 'mustache' politician.
---
1. Coconut grove hotel – Hospitality
2. GN bank – Financial Services
3. Qualtek – Technology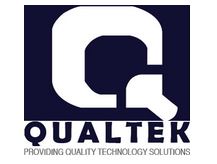 4. ATV – Media
5. Elmina Sharks – Football
6. First digital TV – Media
7. Gold Coast Fund Management – Financial Services
8. International Business Solution's – Business Services
9. Ghana media group
10. PenTrust – Pension
11. Ghana growth fund – Financial Services
12. Fresh Pak – Marketing
Get notified when stories like this are published