A massive explosion shook the Lebanese capital, Beirut, on Tuesday evening. The blast appears to have been centered on the city's port area.
Lebanon state-run NNA news reported that a major fire broke out near Beirut port and firefighting teams rushed to the scene and working to put out the fire.
The explosion that rocked Beirut on Tuesday dealt considerable damage to the Baabda Palace, the official residence of the Lebanese president, according to Lebanese state media.
The blast shattered the windows of hallways, entrances and salons, Lebanese state news agency NNA reported on Tuesday. "Doors and windows in several of the palace' wings were dislocated," it reported.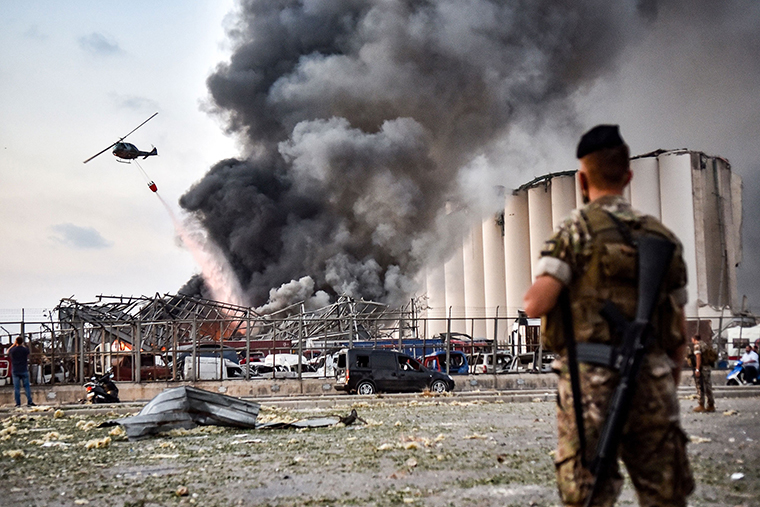 Large numbers of people were wounded in the blast, authorities said, and footage from the scene captured the injured staggering through streets in the capital. The country's health minister ordered all hospitals in the area to prepare to receive injuries. Officials have not released any specific numbers about how many people were injured.
Source:CNN
https://twitter.com/SVNewsAlerts/status/1290714789015097346?s=20