Can you relate to Churchill?
Hart_the Band also sang about something similar;"Uliza Kiatu". During one of his shows, he narrated a story that several Kenyan men can imagine. He starts;
Back in the 90´s I took a woman out on a date and she ordered half a chicken. I asked ´ya hapa ama ya wapi?´ I tried to convince her to at least order two sausages. But she stuck by what she wanted.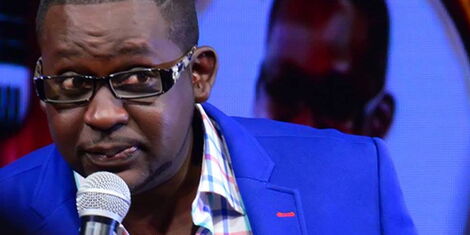 He continued;
While she ate, I was just watching her. I pretended to be fasting as Jesus did back in the day. Every time she chewed nlikua naskia uchungu nkikumbuka nitatembea miguu going back home. Eventually, that is what I did, I walked all the way.
A lesson to all the Kenyan boys out there. As we go into Valentines, make sure to carry enough money, if you don't have it, then don't ask a lady out, simple.