Undoubtedly, Obrafour has been rated the best rapper of all time in Ghana.
Obrafour was interviewed on the Delay Show recently and he digested every controversy around him humbly. Obrafour is one of the most loved secular Ghanaian musicians.
After watching the interview, you will love him even more.
---
On the genesis of his career
Obrafour says he started from singing in the church choir. He started rap during his Junior High School days. He said he was motivated by Reggie Rockstone when he introduced Hiplife. Obrafour adds Notorious B.I.G., 2Pac, Naughty By Nature etc. as his influences. He said someone led him to Hammer.
On how much he made
Obrafour says he didn't make much from music, he said he made 30% from his "Pae Mu Ka" album. He said he made a lot from his second album "Asem Sebe". Obrafour sold the rights of "Asem Sebe" to a music producer for ¢22,000 (220 million old cedis), but he made about ¢5,000 (50 million) cash, from which he bought his first car, a Mitsubishi Eclipse.
On the Execution Diary
He said the motive behind the album was to mix the renowned artistes with the up-and-coming talented rappers.
On dissing Okyeame Kwame and Lord Kenya
He said in "Kaseibo", he never intended to diss Okyeame Kwame and Obour, he said he wanted the song to be appreciated from a creative point than a dissing point. He said he wanted to mimic the typical Ghanaian radio interview style. He said Okyeame Kwame wasn't happy about it but he tried to clear the air. On Lord Kenya, Obrafour said it was a lyrical beef over the title "Heavyweight Champion".
On him being the best rapper?
He said he doesn't think there is a thing called "best rapper". Obrafour said he is not afraid of any rapper. He however commended the new rappers for stepping up the game.
On marriage and kids
Obrafour says he is married with three kids with the same woman.
On his "Pimpinaa" song
He thanked Bisa Kdei for working with him on the project. He "bigged up" Bisa Kdei for his input into Ghana music so far.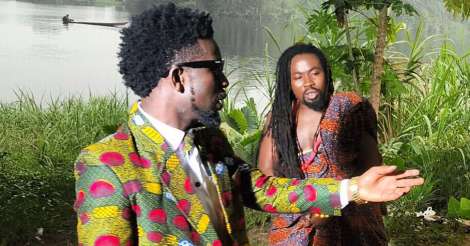 Watch the video below
Get notified when stories like this are published