Dennis Okari is actually a good husband.
Betty Kyallo's ex husband Dennis Okari has been living his best life ever since he remarried. When he was married to Betty there were several rumours about him such as him being a cheat and a horrible husband. It is quite sad when the same man that was labelled horrible is now a good husband to someone else, we wonder how Betty feels. His wife clearly has the right effect on him because he got saved and put his life together. The two got married on February 15th 2019 and it's been a year now. He penned down an emotional message to his wife that just proves that he's in awe of her.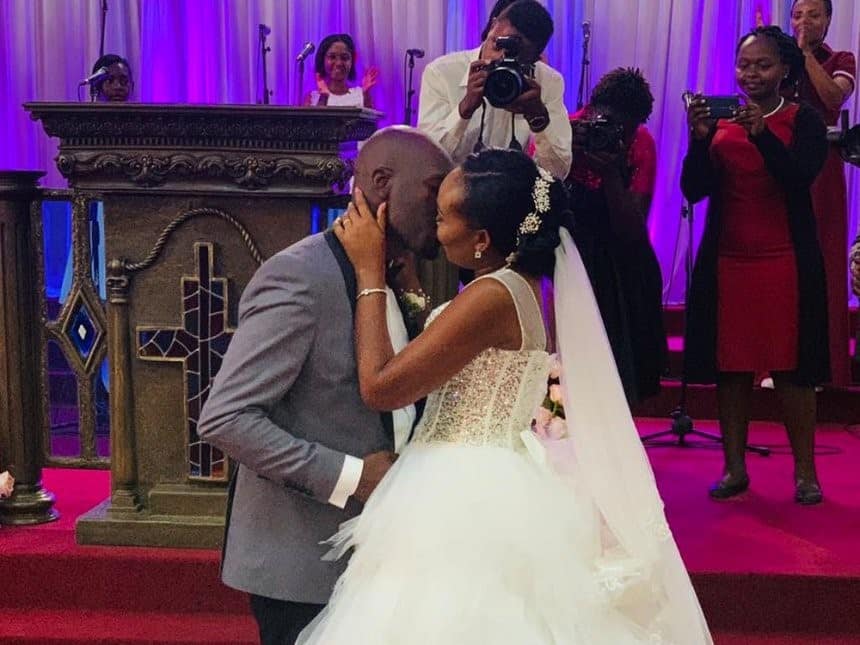 Here's the sweet message: 
I've waited this long to say happy 1st anniversary to you my love. I cherish, respect, and honor you on this special day. You are the most amazing woman of God I've come to know. To many more years together. To many more celebrations. To God, thank you for giving me the Joy of my life.
Honestly, did Dennis ever write such a message to his ex wife?
Whatever Naomi is doing she's clearly on the right path. He went on to thank the people who have supported their marriage including their church, family and friends.
To ourchurch @chrisco_upper_room_fellowship thank you for praying with us. To our family and friends, thank you for supporting us and walking with us. To the amazing @luxeallureevents you gave us the best wedding gift in the decor and we were delighted. Thank you all for the birthday wishes as well. #weddinganniversary #marriagework
He's basically proof that marriage is not the problem, it's probably the person you're married to that you're incompatible with. We wish them many more years of happiness ahead of them.