Ghanafuo dey everywhere – believe that!
Even in the genes of famous over-achievers. We just need to look a bit harder. Amongst all the celebrities and personalities with Ghanaian origins, there are a few who slipped off the list.
Here is a list of such achievers with some Ghanaian blood connection:
---
1. Vanessa L. Williams – Actress
A DNA test revealed that her ancestry is 23% from Ghana, 17% from the British Isles (specifically English, Welsh and Irish), 15% from Cameroon, 12% Finnish, 11% Southern European, 7% Togo, 6% Benin, 5% Senegal and 4% Portuguese.
2. Forest Whitaker – Actor
In 2009 the actor revealed to Oprah that he had traced his roots to Ghana and Nigeria.
3. Robert Bathurst – Actor
Born in Accra.
4. Idris Elba – Actor
Half Ghanaian, half Sierra Leonean.
5. Kofi Kingston – Wrestler
Was born in Kumasi and moved to the United States at an early age.
6. Christopher James "Chris" Williams – Actor
The brother of Vanessa Williams.
7. Vic Mensa – Rapper
Half Ghanaian, half American.
8. Peter Mensah – Actor
Born in Accra.
9. Freema Agyeman – Actress
Father is Ghanaian.
10. Senyo Kodzo Amoaku – Movie Director
11. Michael Cowan – Film Producer
Born in Accra.
12. Vincent Dery (Nico and Vinz) – Singer
Half Ghanaian, half Norwegian.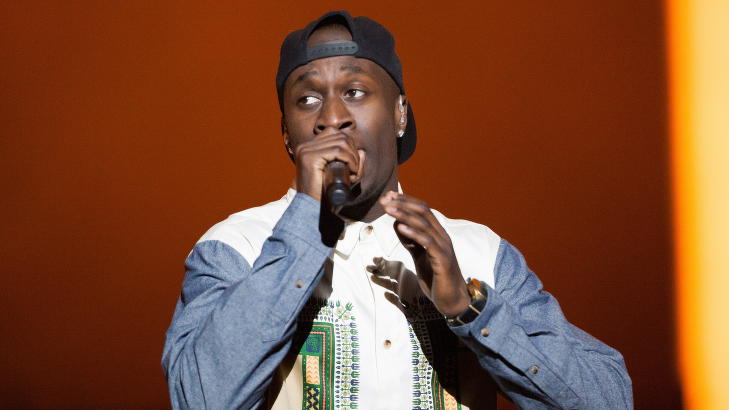 13. Boris Kodjoe
Boris Kodjoe, a Hollywood actor and model was born to an Austrian mother and a Ghanaian father, Eric Kodjoe, who hails from Nzema.
14. Cynthia Addai-Robinson
Cynthia, known famously for her role as Amanda Waller in Arrow TV series was born to a Ghanaian mother in England and an American father.
15. Don Lemon
CNN's Don Lemon recently traced his roots back to Ghana, it was documented on the cable news channel. You may want to watch the video here of how Don Lemon discovered his Ghanaian roots.
Get notified when stories like this are published