Award- winning GHOne TV presenter and protégé of Nana Aba Anamoah , Serwaa Amihere, has roasted a Twitter fan who referred to her as an Obengfo customer.
The fan, Nana Osei Kojo-Pabi, compared a before and after photo of the rising media personality and concluded that she was the product of popular Ghanaian plastic surgery specialist, Dr.Obengfo.
This did not seem to go down well with Serwaa as she responded to the fan asking him to take his girlfriend there.
What is strange about this is that the fan never tagged her in the post, but she managed to find out anyway.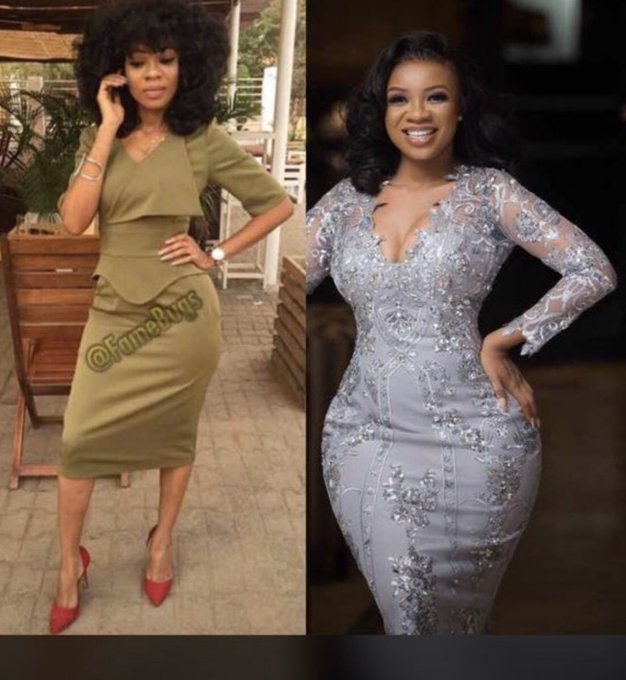 Take your girlfriend there https://t.co/1KURvGpLbp

— Serwaa Amihere (@Serwaa_Amihere) July 17, 2020
This has since caused a stir on social media.