In a captivating snippet from the ongoing Young, Famous, and African reality TV show streaming on Netflix, Tanzanian music icon Diamond Platnumz confesses to encountering the ultimate kissing experience, surpassing his own self-proclaimed prowess.
He revealed that Ghanaian-American musician Fantana has claimed the title of the best kisser he has ever encountered.
The video clip showcases Diamond engaging in a conversation with Fantana, leading to an agreement to share a farewell kiss.
As Fantana leans in towards him while he comfortably reclines on a sofa, the chemistry between them becomes palpable. The impact of the kiss was so profound that it left Diamond in awe, exclaiming, "I thought I was the best kisser until I kissed Fantana. She wasn't just kissing me; she was devouring me. It was the best kiss ever."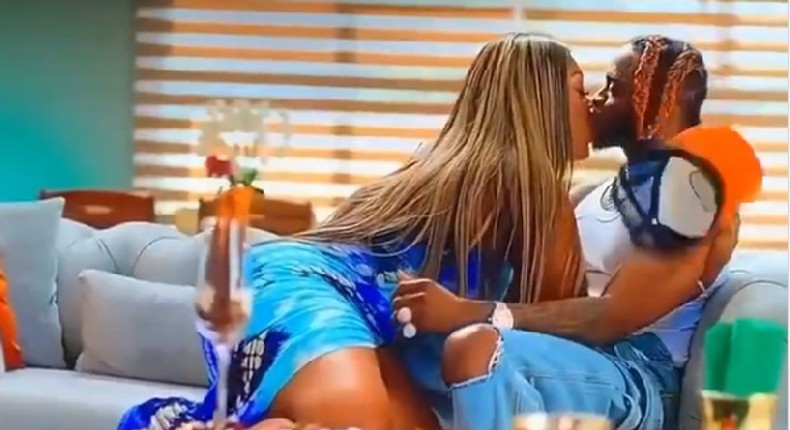 The show brings together a group of influential African entertainers and A-listers who embark on thrilling adventures, playful flirtations, and occasional conflicts in Johannesburg, South Africa.
Fantana joined the ongoing season alongside other notable personalities such as Khanyi Mbau, Nadia Nakai, Zari Hassan, Annie Macauley Idibia, Andile Ncube, Quinton 'Naked DJ' Masina, Kayleigh Schwark, and Swanky.
As the season progresses, new additions like the illustrious Queen B herself, Bonang Matheba, model Rosette Ncwana, Sebabatso Motsibi, and Namibian-born entrepreneur Luis Funana, further elevate the excitement and intrigue.
Diamond Platnumz's candid revelation about Fantana's exceptional kissing skills adds a captivating twist to the show, leaving fans eager to witness the unfolding dynamics between these renowned personalities.
DJ Fatxo Alleges His Life Is In Danger After Being Denied Access To His House