Caleb Karuga aka The Farmercist has been a popular face this week after he spent time with President William Ruto's daughter Charlene at his farm.
Some blogs described him as a 'mysterious tall man', never mind the fact that he boasts of over 59k followers on X, formerly Twitter.
He has, however, handled the newly acquired fame and 'status' quite well, although some hawkers have taken it far too seriously.
The former TV reporter narrated how he went shopping and a hawker tripled the prices of t-shirts he normally bought at Sh150.
"This evening I went shopping in Kawangware & the t-shirts I used to buy at Ksh 150 a month ago were being sold to me at Ksh 450/-
"I've just calmly walked away from him & bought at Ksh 150 the same T-shirts, barely 20m away from him. Y'all are to blame with your viTUKOs!" wrote the witty farmer.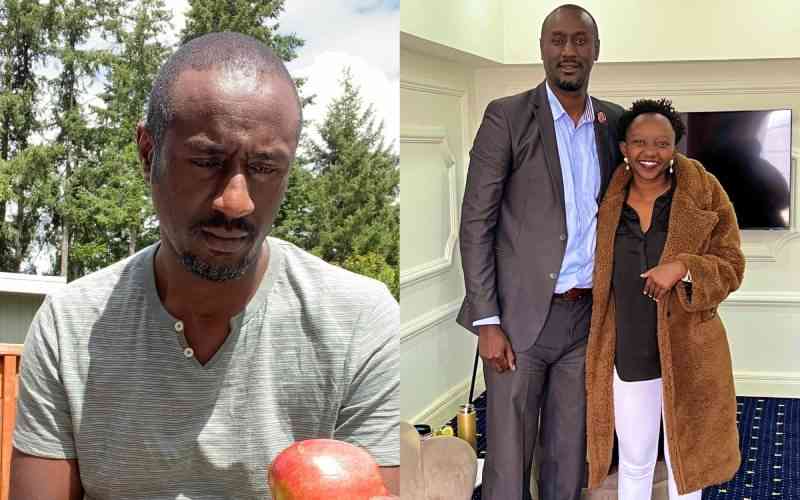 Online, his followers joked that he should get accustomed to his status, some even calling him the 'First Son-in-law'.
Louisa Kinuthia: Wear your crown with pride First Son.
Peter Karanja: You can't be a first son and remain the same, forget ye the old you, behold you are now a new creation by association
Shaniez: Ala first son in law! What do you expect naniii?
Jackline Wanjiru: First son anafaa kuuziwa moja @1000,you have been trending tremendously past few days
On Tuesday this week, Charlene had the privilege of visiting Karuga's farm and she was impressed by the standards that have been set by the 'Farmercist'.
She said she had been following Karuga's agricultural journey for some time and loved his approach to water harvesting and drip irrigation.
Charlene went ahead to milk a goat at the farm and documented the same on her socials.
"I have been keenly following @CalebKaruga's agricultural journey for some time now but not once did I imagine I would have the privilege of visiting his farm and get direct agricultural teachings from him The #Farmercist is not joking about his crops!
"Loved his very practical approach to water harvesting, drip irrigation systems, integrated pest management systems and bolting of managu seeds. Last slide…I milked a goat but wuueehh I was scared it would kick me…to be continued…," she wrote.
The two then proceeded to Karuga's coffee shop for milkshake to cool off after the day's activities.