The movie industry in Ghana unofficially has been divided into two sub-classes.
There is the elite sector known as Ghallywood and the local sector called Kumawood. Kumawood is located in the capital of the Ashanti Region, Kumasi whiles Ghallywood is situated in the nations capital, Accra.
It is very hard to see actors from both ends acting in one movie due to many reasons. But that seemed to have been changed a bit with Agya Koo being in a movie with Van Vicker and Lil Win also getting cozy with Jackie Appiah in another movie.
There is a big difference between the two industries and that is what we seek to bring to you today. Check out the differences between Kumawood and Ghallywood.

---
 1. Language
Kumawood is dominated by the Twi language. It's rare to find a Kumawood movie where the main dialogue is English. On the other side, Ghallywood is purely English, the local language is sparsely used, even when used, the Twi is mostly "brofolised".
2. Budget
Ghallywood movies are mostly high budget projects. It's mostly because they use expensive locations, props and actors. Kumawood on the other hand is different. Their movies are mostly low budget movies.
3. Script
It's no lie that Kumawood movies come with no proper script. It's mostly just the main story arc and the actors improvise their own dialogue. Therefore, it's easy for one to see an actor use the same sentence in different movies. Ghallywood on the other hand doesn't mostly allow ad-libbing. Actors perform to the script and screenplay dialogue strictly.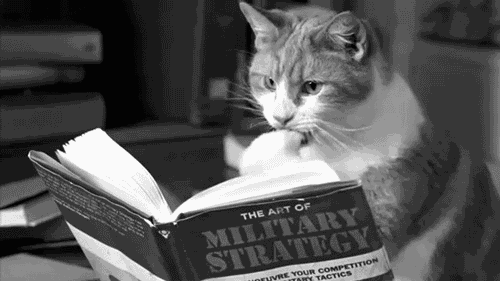 4. Type of movie produced
Kumawood movies are  99% comedy. As much as they talk about different things, the focus is on humour. Ghallywood on the other hand hardly does comedy flicks. They go for glamour.
5. Culture
Kumawood incorporates the culture of the country in it's movies. They speak Twi, they eat local food, their whole output speaks Ghana, meanwhile Ghallywood dwells on the fantasy world. Their movies are so much influenced by foreign culture. From language, to costume to location, to nudity, everything screams foreign.
6. Production
Ghallywood comes with better directing, camera, sound, editing and acting. Kumawood movies are mostly badly executed due to their low budgets.
7. Technical professionalism
Kumawood is dominated by amateurs and nonprofessionals in the technical department. A Kumawood producer or director is someone who feels he can do the job or has worked on some set and leaves to be on his own. 90% of them have no formal training in film making.
Ghallywood is different in that the players have obtained both classroom training and field training. Even their actors are mostly graduates from the School of Performing Arts, University of Ghana or enter after gaining the shine. Now we have musicians and music producers and entering the Kumawood industry because they feel they can make quick money there. These people have no idea about movie making, they just pick a camera, get actors, get some story and they are set to go.
8. Location
Kumawood movies are mostly set in villages. Their locations are mostly not impressive or expensive. There's not much you can get or do in the village so it's understandable.  A rich person in a Kumawood movie will mostly be in a modest house. Ghallywood goes all glamour; their locations are mostly set in exclusive communities and expensive places in the capital.
9. Movie release
Ghallywood movies mostly get premiered and shown at the silverbird cinemas for a while. Kumawood movies go straight to VCD. It was just recently that Bandex premiered his movie in Kumasi. That makes it the first Kumawood movie to see a premiere. All their movies right from post-production, goes onto the market.
Kumawood also releases a lot more movies than Ghallywood. Every week, there's a new Kumawood movie released.
10. Salaries
Ghallywood actors mostly earn much more than their Kumawood counterparts. A lead actor in a Ghallywood movie like Majid Michel, can take a cool ¢12,000 and above whiles their Kumawood lead counterpart will probably take home ¢6,000.
Get notified when stories like this are published